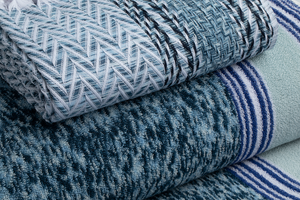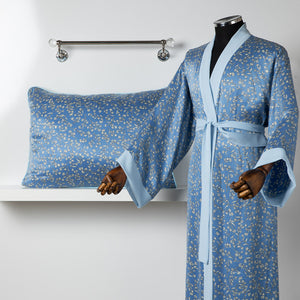 Made the traditional way
Turkey is a country known for it's rich textile heritage. The history of textile production in Turkey goes back to the Ottoman period. In the 16th and 17th centuries, textile production was widespread and at an advanced level. The towel would still have been the drab piece of bath accessory if the Ottomans did not intercede. They brought style, design and innovative weaving skills to the trade by applying similar techniques and artistry applied in regional carpet weaving. Turkish woven towels are unique as a result of the extra-warp loop pile in their 2/2 - twill weave. This translates to longer loops - or "pile" - that increases the 'fluffines' and the absorbency of the towels. This construction now defines a towel as we know it today.
The Original Towel
The towels we use all over the world actually were first woven in modern day Bursa in the 18th century. This is where our factory is and where our master weavers live and work. We are proud to maintain this living art both for our workers and to bring this special product to you.
100% OrgANIC BERGAMA COTTON
We manufacture the Turkish Towel Collection from Organic Bergama cotton. This cotton is grown in the Agean region known for it's rich soils and minerals. Turkish cotton is of the highest quality because of the quality of the soil, sun and the agricultural practices of Turkish farmers over generations, yielding long staple (fiber) cotton which increases durability and drape. Bergama Organic cotton embodies the same high quality fiber with the added benefit of organic farming practices, enhancing soil and worker safety. The result is a smoother, longer and more durable and supple fiber. Turkish cotton becomes softer, fluffier, and more absorbent over time and with successive washings. This is why we ask you to wash your towels 2-3 times before using them. Your towels will last for a very long time without diminishing their performance or feel.
HAND-WOVEN
Further enhancing our product is the fact that our towels are woven by hand and not made on high speed machinery. While this perserves the craft of towel-making, this also enables the optimal performance of the cotton fiber. Fewer chemicals and controls are required when hand-loomed. Most of our customers tell us that they can't go back to using a "regular" towel once they use our towels. They will spoil you with their absorbency and drape; they will be the softest and loftiest towels you can experience. We manufacture to generous European sizing for a range of end-uses. Why not treat yourself to simple luxury and beauty you can have everyday?